Looking for high quality, reliable and competitively priced book and brochure printing? Success Print has all the latest printing equipment including HP Indigo Digital Press. High definition digital colour printing at its best. Success Print can guarantee a first-rate book and brochure printing result in both black and white or colour. Success Print has been in business for over 30 years. They can be relied upon to meet even the tightest deadlines and to print within fast turnaround times.
WE OFFER THE FOLLOWING EXCITING SERVICES
Book Printing – Self Publishing – Digital Books

Personalised Photobooks and Calendars

High Definition Colour Brochure Printing

Colour Magazines and Reports

Online Ordering and Warehousing

Inventory Management Systems
Read more about us
Success Print offers exceptional service plus true value for money. They provide a full range of printing to meet business requirements as well as a unique book printing and self publishing service to suit almost any budget. Plus, Success Print can run direct from your file, bypassing the expense and delay of standard prepress procedures.
The friendly team at Success Print can assist you with all your book and brochure printing requirements. Contact Success Print to have your individual book and brochure printing queries answered. With Success Print, you can also obtain a fast online quote from our website.
In an effort to compliment our existing customer services, the company has developed a comprehensive online inventory management service, incorporating ordering, warehousing and stock control. Our clients can access via the Internet, quotations, stock enquiries and order warehoused products. In the case of larger Corporate clients or Government Departments an appointed administrator with user password control, can have access to a vast range of reports and maintain delivery details.
Our customers range from the typical Small Business to the large Corporate as well as many Government agencies, schools, Clubs etc.
We have the capability and resources to perform all services in–house including artwork design and service all interstate, metropolitan and country areas.
Our friendly team pride themselves on providing a high quality service.
OUR RECENT WORK

THE GREEN STAMP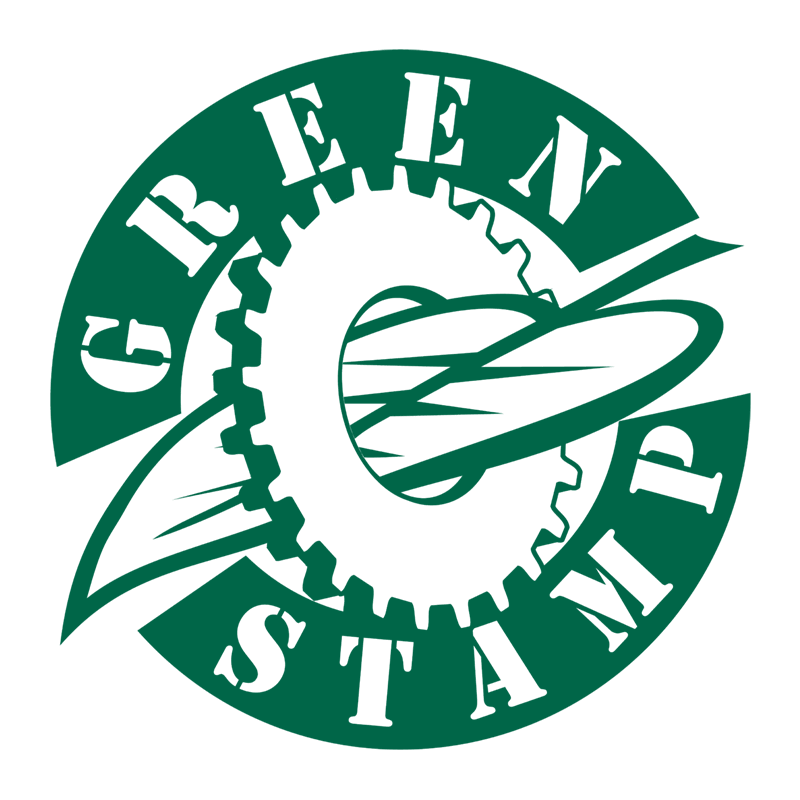 Success Print is proud to be one of the first Printers in WA to be accredited with "The Green Stamp".
The Green Stamp is a comprehensive Australian Government environmental program which guides the printing industry in waste minimisation, reduction in energy consumption, hazardous chemical storage/ handling and more.
PERSONALISED PHOTOBOOKS

Get your hands on some FREE photobook
and calendar software.
Check out our new sister website,
PhotobooksWA!
TESTIMONIALS

I am absolutely thrilled by our new calendars that arrived yesterday. You do such a great job and it is so efficiently done, I am amazed. I believe the two Mikes had quite a hand in it, but no doubt there are several others to thank as well. I did ask for plastic covering front and back and I was thinking a separate sheet but you have done a fabulous job in making it part of the cover and back, so it looks really shiny. Thanks so very much. You efforts are really appreciated by us.

Rosemary Pashley

Research & Development, Greg Pashley's European Walks

As you know during my time at PMH, I and others have had enormous issues with our contracted printers. I have to say, I used (after once again being mucked around by the two others) Success Print (a company who is on our CUA) to print business cards that I have been trying to get done for about six weeks now… I placed the order with them at about 4pm yesterday, and this morning had all the business cards sitting on my desk by 10.30am! A set had a wrong position title (our fault) and upon ringing the company, they delivered the replacement set before 2pm this afternoon. Within 24 hours this company had provided our business cards and even a corrected lot - amazing service.

Peta Smith

Administrative Officer, New Children's Hospital

Department of Housing has been using Success Print for 14 years. Housing prints and dispatches a very large amount of orders with different requirements. Success Print's online system for managing and deploying stock is the most easy and thorough CMS I have seen. The staff are very knowledgeable and efficient, going above and beyond to meet often unrealistic deadlines imposed by Housing. I would recommend Success Print to anyone who needs their printing turned over quickly with seamless communications and process.

Marielle Flood

Communications & Marketing - Department of Housing

First class printing, completed in record time

Mario J Carosella

CEO, City of Bayswater